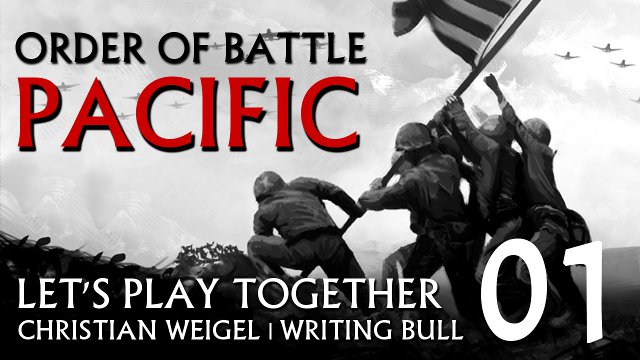 Am 30. April hat Publisher Slitherine Order of Battle: Pacific veröffentlicht. Der Titel führt in die Pazifikschlachten des 2. Weltkriegs.
Der Spieler steuert seine Truppen in rundenbasierten Taktikschlachten durch Gefechte auf Hexfeldern. Neben einer Tutorial-Kampagne gibt es zwei Hauptkampagnen, in denen man die Perspektive der US-Amerikaner beziehungsweise der Japaner übernimmt. Der Titel lehnt sich im Gameplay an den Klassiker Panzer General an, liefert aber auch frische Features, zum Beispiel die Organisation von Versorgungswegen.
Wie bei dem auf Strategie-Kriegsspiele spezialisierten Londoner Publisher üblich, liefert der Titel eine eher zweckmäßige Grafik, aber eine große Einheitenvielfalt und durchdachte Kampfregeln. Das Spiel liegt in deutscher Übersetzung vor und wird mit einem deutschen Handbuch ausgeliefert, das allerdings ebenso wie die Tooltipps nicht alle Spielfeatures lückenlos erklärt.
Ich habe heute zu "Order of Battle: Pacific" ein Let's Play Together gestartet. Mit dabei ist Spielejournalist Christian Weigel, der den Titel kürzlich für die GameStar getestet hat.